APSF is pleased to recognize the following companies for their exceptional level of support of APSF
---
2022 Corporate Advisory Council
Platinum Level ($50,000)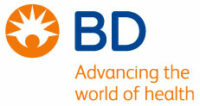 BD (bd.com) is one of the largest global medical technology companies in the world and is advancing the world of health by improving medical discovery, diagnostics and the delivery of care. BD helps customers enhance outcomes, lower costs, increase efficiencies, improve safety and expand access to health care.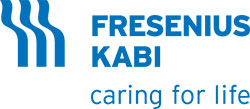 Fresenius Kabi (fresenius-kabi.us) is a global health care company that specializes in lifesaving medicines and technologies that are used to help care for critically and chronically ill patients, offering injectable medicine portfolios for anesthesia providers and a growing number of ready-to-administer products.

GE Healthcare (gehealthcare.com) is a leading global medical technology, pharmaceutical diagnostics, and digital solutions innovator, that enables clinicians to make faster, more informed decisions through intelligent devices, data analytics, applications and services, supported by its Edison intelligence platform.

Masimo (masimo.com) is a global medical technology company that develops and produces a wide array of industry-leading monitoring technologies, including innovative measurements, sensors, patient monitors, and connectivity solutions.
Gold Level ($30,000)
| | |
| --- | --- |
| Blink Device Company | Edwards Lifesciences |
| | |
| ICU Medical | Medtronic |
| | |
| Merck | Nihon Kohden America |
| | |
| Preferred Physicians Medical Risk Retention Group | Vyaire Medical |
| | |
Silver Level ($10,000)
Dräger
Heron Therapeutics
Pall Corporation
Senzime
Special recognition and thank you to Medtronic for their support and funding of the APSF/Medtronic Patient Safety Research Grant ($150,000); and Merck for their educational grant.
For more information about how your organization can support the APSF mission and participate in the 2022 Corporate Advisory Council, go to: apsf.org or contact Sara Moser at: [email protected].