Recentemente, a Anesthesia Patient Safety Foundation (APSF) estabeleceu uma parceria com a Sociedade de Anestesiologia do Estado de São Paulo (SAESP) e com a Sociedade Brasileira de Anestesiologia (SBA) para criar e distribuir o Boletim da APSF no Brasil. O objetivo conjunto é continuar melhorando a educação sobre segurança do paciente no perioperatório e trocar ideias internacionalmente a respeito da segurança do paciente em anestesia. A versão impressa do Boletim da APSF tem 122.000 leitores atualmente, e nossa meta é aumentar esse número para 250.000 no mundo todo. Além do inglês, planejamos publicar o boletim em vários idiomas, como japonês, francês, chinês, espanhol, português e russo. Vamos nos empenhar para melhorar ainda mais o conteúdo do boletim no futuro.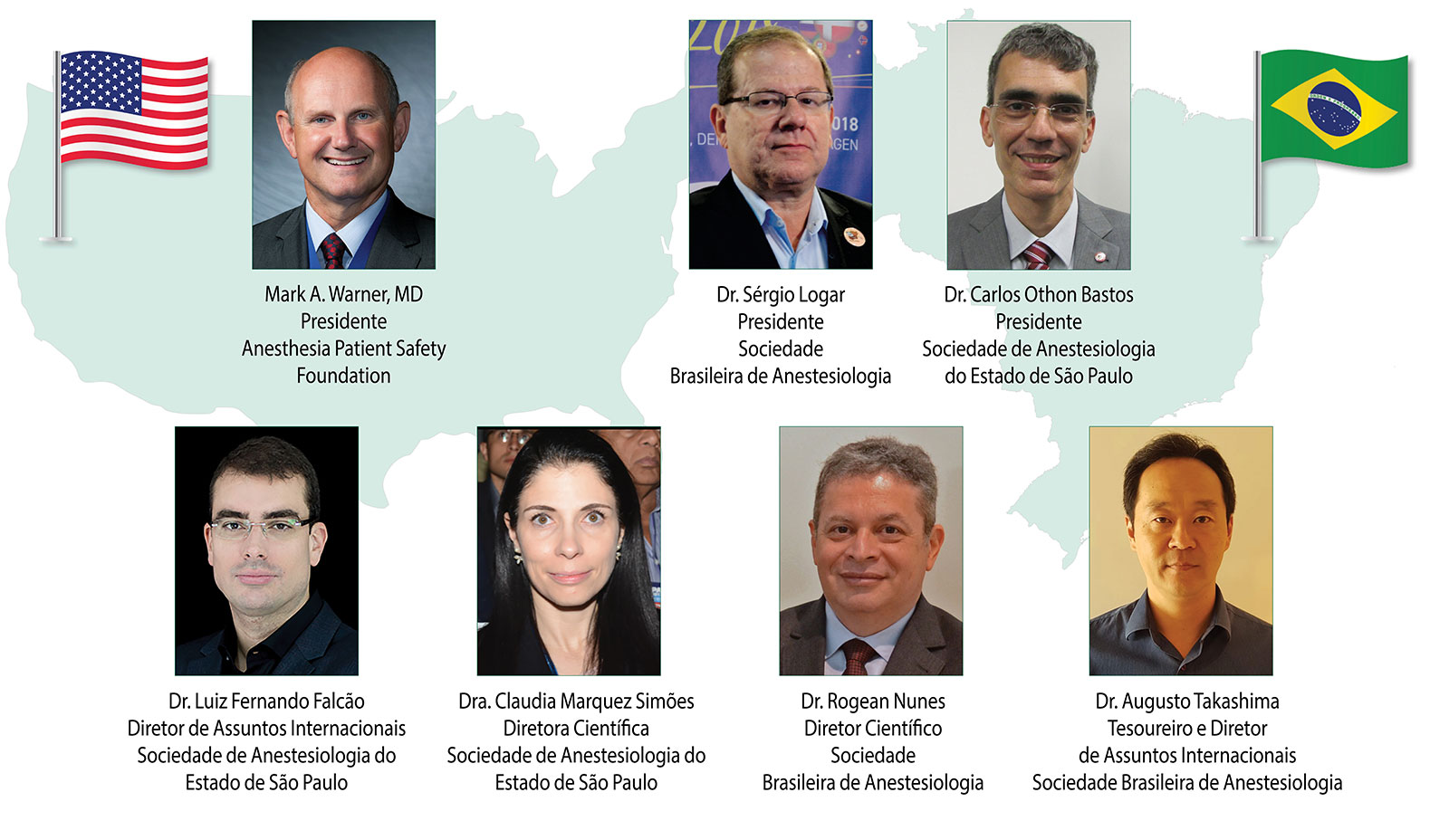 Representantes editoriais dos EUA da edição brasileira do Boletim da APSF:
Steven Greenberg, MD, FCCP, FCCM
Editor-chefe do Boletim da APSF
Professor do Departamento de Anestesiologia/Medicina Intensiva da University of Chicago, Chicago, IL.
Vice Diretor, Educação do Departamento de Anestesiologia da NorthShore University HealthSystem, Evanston, IL.
Edward Bittner, MD, PhD
Editor Associado, Boletim da APSF
Professor Associado, Anestesia,
Harvard Medical School
Departamento de Anestesiologia,
Massachusetts General Hospital, Boston, MA.
Jennifer Banayan, MD
Editor Assistente, Boletim da APSF
Professor Assistente,
Anestesia e Medicina Intensiva
University of Chicago
Pritzker School of Medicine,
Chicago, IL.
Meghan Lane-Fall, MD, MSHP
Editor Assistente, Boletim APSF Professor Assistente de Anestesiologia e Medicina Intensiva, Perelman School of Medicine, University of Pennsylvania, Philadelphia, PA
Co-Diretor, Penn Center for Perioperative Outcomes Research and Transformation Diretor Assistente, Penn Center for Healthcare Improvement and Patient Safety, Philadelphia, PA