Last updated: April 13, 2020
Disclaimer: Viewers of this material should review the information contained within it with appropriate medical and legal counsel and make their own determinations as to relevance to their particular practice setting and compliance with state and federal laws and regulations. The APSF has used its best efforts to provide accurate information. However, this material is provided only for informational purposes and does not constitute medical or legal advice. This response also should not be construed as representing APSF endorsement or policy (unless otherwise stated), making clinical recommendations, or substituting for the judgment of a physician and consultation with independent legal counsel.
2019 novel coronavirus (COVID-19) resources compiled by the Anesthesia Patient Safety Foundation (APSF). Information posted to this resource center is evolving daily. Please visit the site often for the latest updates to the information.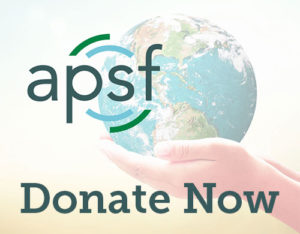 APSF has been working tirelessly to get the most updated COVID-19 information available for anesthesia clinicians and other healthcare professionals. Perioperative considerations, airway management, PPE, and more – plus an infographic, FAQs and links to key organizations. Please support our efforts with your contribution – no matter the size, it absolutely will make an impact. Thank you for your commitment to the safety of patients and of healthcare professionals during this evolving pandemic.
LATEST UPDATES:
---
Latest News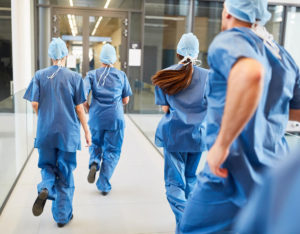 COVID Activated Emergency Scaling of Anesthesiology Responsibilities (CAESAR) Resources Now Available
The Anesthesia Patient Safety Foundation, Society of Critical Care Anesthesiologists, Society of Critical Care Medicine, and American Society of Anesthesiologists have produced educational information that all anesthesia professionals can use…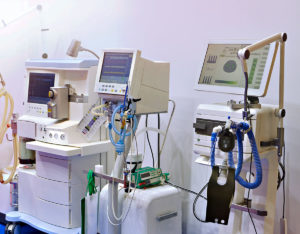 Recommended Strategies from the U.S. Public Health Service to Optimize Provision of Mechanical Ventilation
On March 30, 2020 the U.S. Public Health Service released its recommendations for managing COVID-infected patients who have respiratory failure when the availability of ventilators and other ventilator support resources…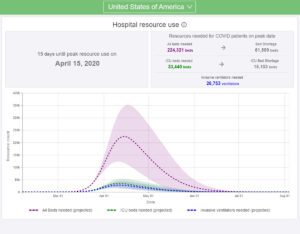 New Predictive Information from the Federal Government For Anticipated Peaks and Needs for ICU Beds and Ventilators by State
The federal government has released predictive data by state for the anticipated need of ICU beds and ventilators during this current COVID pandemic. The predictions also include the potential date…
Articles
---
Frequently Asked Questions (FAQ)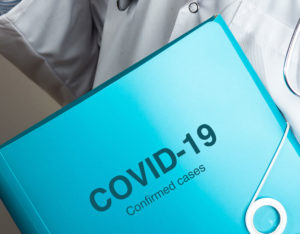 COVID-19 and Anesthesia FAQ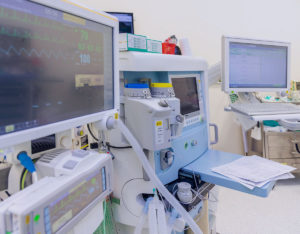 FAQ on Anesthesia Machine Use, Protection, and Decontamination During the COVID-19 Pandemic
---
Media and Guides
---
Helpful Links
Anesthesia Machines as ICU Ventilators Hotline 1-800-224-1001
To increase the availability of ventilators to support COVID-19 patients in the ICU, a new ASA/APSF hotline provides guidance for using anesthesia machines as ventilators in the ICU setting. While call agents will be available 24/7 to provide web-based resources, physician experts will be on call daily, per the schedule below.
6 a.m. – 10 p.m. (ET)
5 a.m. – 9 p.m. (CT)
4 a.m. – 8 p.m. (MT)
3 a.m. – 7 p.m. (PT)
Global Impact Links
Johns Hopkins Coronavirus Infection Map
Provided by the Center for Systems Science and Engineering (CSSE) at Johns Hopkins University
Anesthesiology
COVID-19 Response and Perioperative Implications
Pediatrics
Epidemiological Characteristics of 2143 Pediatric Patients With 2019 Coronavirus Disease in China [PDF]
Centers for Disease Control and Prevention (CDC)
Interim Infection Prevention and Control Recommendations
N95 and Personal Protective Equipment Supply Strategies
Recommendations for COVID-19 Potentially Exposed Healthcare Professionals
Recommendations for the Peripartum Patients
CDC Guidelines on Donning and Doffing [PDF]
COVID-19 Clinical Research
Preparing for a COVID-19 pandemic: a review of operating room outbreak response measures in a large tertiary hospital in Singapore
World Health Organization
WHO Health Topic: Coronavirus (COVID-19) Disease
WHO: Coronavirus Disease (COVID-19) Outbreak Information and Guidance
Societies
American Society of Anesthsiologists (ASA)
Coronavirus (2019-nCoV) Information for Health Care Professionals
American Association of Nurse Anesthetists (AANA)
Anesthesia Care of the Patient with Coronavirus Disease 2019 (COVID-19)
American Academy of Anesthesiologist Assistants (AAAA)
Information for AAAA meeting and Coronavirus
American Society of PeriAnesthesia Nurses (ASPN)
Statement on Coronavirus [PDF]
Association of periOperative Registered Nurses (AORN)
COVID-19 (Coronavirus) AORN Tool Kit and Resources
Society of Critical Care Medicine (SCCM)
Caring for Criticall Ill Patients with Novel Coronavirus
Occupational Safety and Health Administration (OSHA)
Guidance on Preparing Workplaces for COVID-19
The Society for Healthcare Epidemiology of America (SHEA)
Novel Coronavirus 2019 (2019-NCOV) Resources
American College of Chest Physicians (CHEST)
Updates, Guides and Recommendations
---
International Resources
Chinese
French
Coronavirus 2019 et période périopératoire (COVID-19)
Japanese
2019年新型コロナウイルス(COVID-19)周術期の勘案事項
Spanish
Consideraciones perioperatorias para el nuevo coronavirus 2019 (COVID-19)
Analgesia y anestesia en la gestante con sospecha o diagnóstico de COVID-19
Guía APSF/ASA sobre el uso de las máquinas de anestesia como ventiladores de UCI
Polish
Wytyczne APSF/ASA dotyczące wykorzystania aparatów do znieczulenia jako respiratorów dla chorych wymagających intensywnej terapii
Często zadawane pytania (ang. Frequently Asked Questions – FAQ) dotyczące używania aparatu do znieczulenia, jego ochrony oraz dezynfekcji podczas pandemii COVID-19
Portuguese
Considerações perioperatórias para o novo coronavírus 2019 (COVID-19)
---
A Special Tribute
A Poem from Jeff Cooper, PhD, to Frontline Workers during COVID-19
Since COVID19 hit us, our department's Quality and Safety team has had a zoom meeting every day, looking for ways to support what our anesthesia providers and support staff are doing. We've been hearing what's happening at the front lines of care, the incredible challenges anesthesia providers have been facing and what you've all been doing. The team wanted to honor all the clinicians who have risen to this occasion. After one of our team meetings, I woke up at 2 AM inspired by how much, so many owe to all of you. When I wrote this, I had in mind those who have been caring for patients, but as our team considered more what has happened, we realized there are many more, including all the staff who support those providing direct care, to whom this equally applies. And, after I presented it, I further realized that this equally applies to anesthesia providers and support staff everywhere that COVID19 as hit.
You Are Awesome
A tribute to all who work in the
Massachusetts General Hospital
Department of Anesthesia, Critical Care, and Pain Medicine
In normal times,
which yes there were,
and may never be again,
You worked your magic,
caring for those who came
in need of your healing touch
Just for a few moments
known to them,
yet their life is in your hands
As it surely would,
the stealth killer came
unexpectedly (for most)
Spreading on the wind
from the air we breathe
into the moist flesh
The vulnerable
could not stop
the mass replication
Which ravaged the lungs
the heart
the vessels
Weakened
Breathless
Afraid
They came to you
helpless to fight
against the relentless beast
And, you
also unprepared
also afraid
did not turn away.
Instead, stood firm
for those who needed you
You took care of them
even when
you didn't know how.
Redeploy they said.
There is no one else.
You put yourself in harm's way.
The human form
in front of you
fighting for life
Against some RNA
without a soul
and you with so few weapons
You medicated
ventilated
sometimes not sure how.
The rules changed
every day
every hour
You adapted.
You persevered.
Defeated your fear
Gave the best of care
not enough for some
but for others, survival
Where did it come from in you?
The passion to serve
those you don't even know
Even you may not know
may not question
it is so deeply felt
We who watched
from a distance
in awe
of your competence
your energy
your courage
and for those you saved
and those you did not,
forever grateful
—————–
Jeff Cooper
June 4, 2020